Located just south of Kansas City, Mission Hills offers residents and visitors lots to see and do, both indoors and out! Many area attractions are open year-round so you're sure to find a place indoors where you can beat the heat during summertime, or enjoy an outdoor walk in a snowy park during winter months. Check out this quick list of the best things to do in Mission Hills, KS, no matter the time of year.
Union Station Kansas City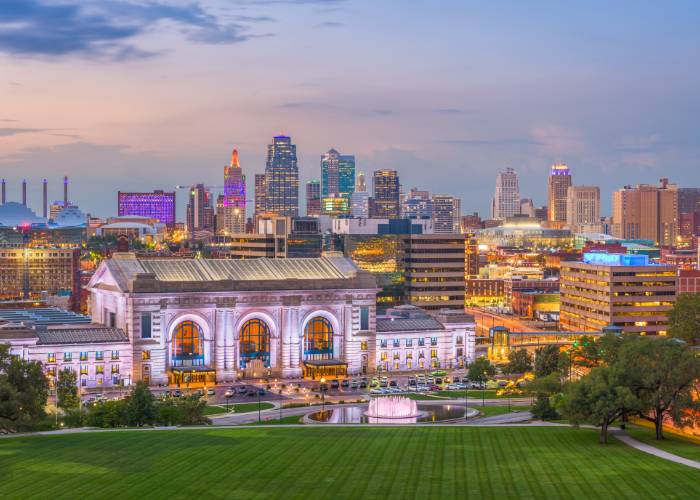 This historical landmark located in nearby Kansas City offers lots of attractions for history buffs or those just looking to get out and enjoy their city! The station offers a science center as well as 3D movies and traveling exhibits, and several planned events throughout the year. There is also a café so you can enjoy some fresh food and great coffee and just relax in this stunning structure.
The Nelson-Atkins Museum of Art is known for offering art from just about every century and culture around the world, with an especially extensive collection of Asian art. The museum provides a number of permanent and visiting collections including abstract art, Egyptian art and artifacts, and much more. There are also virtual tours if you prefer to stay home and enjoy the museum from the comfort of your own living room!
Jacob L. Loose Park
If you love manicured grounds and historical landmarks, you must visit Jacob L. Loose Park! This park offers a lake and shelter house as well as Civil War markers, a rose garden, tennis courts, and lots of other natural and manmade attractions. You can relax by the water and have a picnic or enjoy an exhilarating game of tennis, and whatever else you love to do outdoors at Jacob L. Loose Park.
Indian Creek Bike Trail
If you're ready to take your bike out or just enjoy a nice hike on a rugged nature trail, head off to Indian Creek Bike Trail. This trail winds around the woods and streams, offering visitors a beautiful view while you enjoy a ride or walk.
Porter Park
Porter Park offers kids and everyone else in the family lots of space for soccer or field hockey, and there is also a playground for the younger kids to expend some energy. There are also BBQ grills provided so you can bring a lunch and make a day of it when you visit Porter Park.
Kansas City Zoo
With some 1300 to 1700 animals or more housed here regularly, the Kansas City Zoo is an excellent spot for everyone in the family! You can get up close with toucans, elephants, polar bears, and many other animals you're sure to love. Social distancing restrictions due to the COVID-19 pandemic have closed some of the zoo's indoor attractions, but outdoor exhibits are typically available and the zoo is working diligently to open all its attractions quickly and safely, so there is always much to see and do!
A Word from Our Team in Mission Hills, KS
Kansas City Kitchen Remodeling is proud to present this list of things to do in Mission Hills to our readers and we hope that you've found it useful. While Mission Hills and surrounding cities provide residents with lots of attractions to enjoy, it's vital that your home offer lots of style and needed function once you pull back into your driveway! To ensure your home's kitchen is both spacious and stunning, call the pros kitchen remodeling in Mission Hills, KS today.